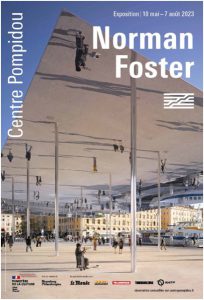 VIEW Pictures is delighted to have licensed the lead image for the Centre Pompidou's new Norman Foster exhibition. The shot, taken by long-time VIEW photographer, Edmund Sumner, is being used to promote the prestigious Parisian retrospective, charting Sir Norman Foster's remarkable six-decade-long career. Sumner recounts the story behind the image.
Norman Foster runs at the Pompidou Centre in Paris until 7th August 2023. Edmund Sumner's archive of over 25,000 shoots is available for licensing through VIEW Pictures (www.viewpictures.co.uk).
About Edmund Sumner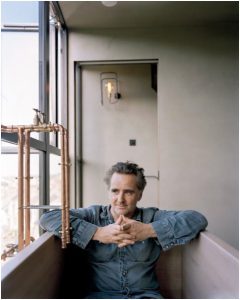 Edmund about the exhibition:
"I am honoured to discover that an image I captured approximately 10 years ago at the Vieux-Port de Marseille has been chosen as the lead image for this exhibition.
Recalling the shoot vividly, Sumner shares, "I spent a considerable amount of time at the exact location where the image was taken, patiently waiting for the 'sweet spot' when there were just enough but not too many people."
"The presence of the trumpet player added a touch of magic," Sumner reminisces. "I was captivated by the way the trumpet's music reverberated over the thin aluminium structure, blending with the happy chatter of pedestrians and sounds of the sea"
The German poet Johann Wolfgang von Goethe's quote comes to mind:
"It has been said that 'architecture is frozen music'. Perhaps the success of this image lies in applying a little heat, unlocking the visual DNA and communicating the hidden essence of the scheme ".
Edmund Sumner grew up in a family of architects and designers. A photographer since 1997, through his work, Sumner aims to promote contemporary architecture to an increasingly visually sophisticated audience.
Based in London, he frequently travels to various locations in the UK, Europe, US, Mexico and Japan, working with some of the most prominent and emerging architects of today.
Links:
Norman Foster, the retrospective: https://www.centrepompidou.fr/en/program/calendar/event/Lan1nnY
Edmund Sumner: https://www.edmundsumner.co.uk/
VIEW Pictures: https://www.viewpictures.co.uk
Foster+Partners: https://www.fosterandpartners.com/