2 inner city urban blocks on the same street in Durban, South Africa have been transformed by Designworkshop:SA and photographed by Dennis Gilbert.
PIXLEY HOUSE is on Dr Pixley Kaseme Street, named after South Africa's first black lawyer. The street links Warwick Junction – one of the most exotic informal trade sites in Durban and a key tourist location – with the harbour and renovated beach promenade. Pixley House is the renovation of a 1938 Art Deco office building, its Gotham fins exaggerated by the black matt paint. Entering the residential floors, one is struck by the project's studied roughness and the juxtaposition between raw brick and existing structure and moments of its stylised Art Deco. The old open-plan building has been neatly subdivided to make it open to the circulation core/lightwell, the previous windows set back into the new wall that edges this core.
PIONEER PLACE is a commercial property regeneration project by urban regeneration specialists Urban Lime Properties with partners Propertuity. Pioneer Place forms the vibrant heartbeat of Durban's fashion industry with hundreds of small fashion type retailers occupying small studios from 10 sqm upwards. The building was given a new look and feel with a light refurbishment in 2016. Open to the public to browse from studio to studio, the building's energetic and diverse interior has been reflected on the façade with a burst of vibrant colour and needlework patterns. The small, affordable, creative studios are designed to inspire and facilitate the growth and development of Durban's finest talents.
images follow: PIXLEY HOUSE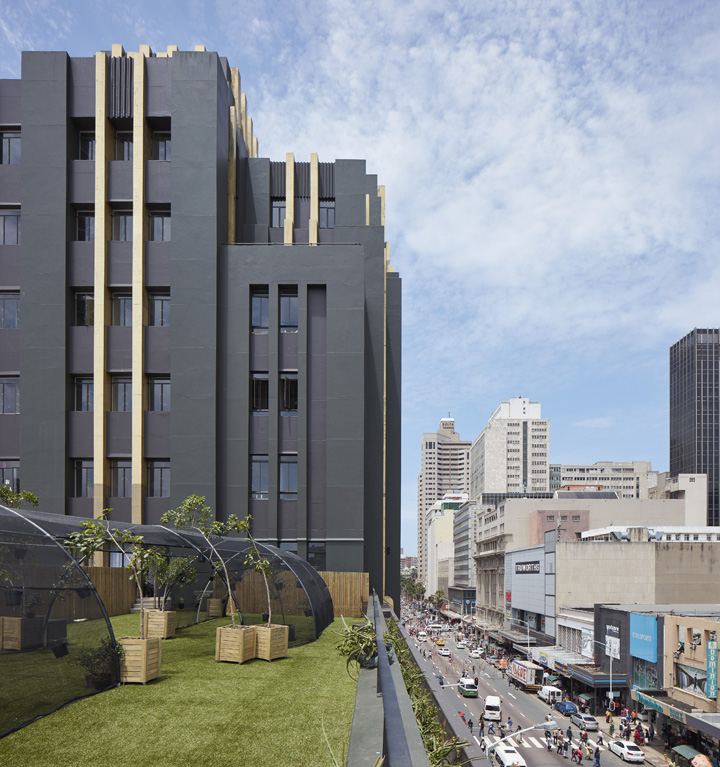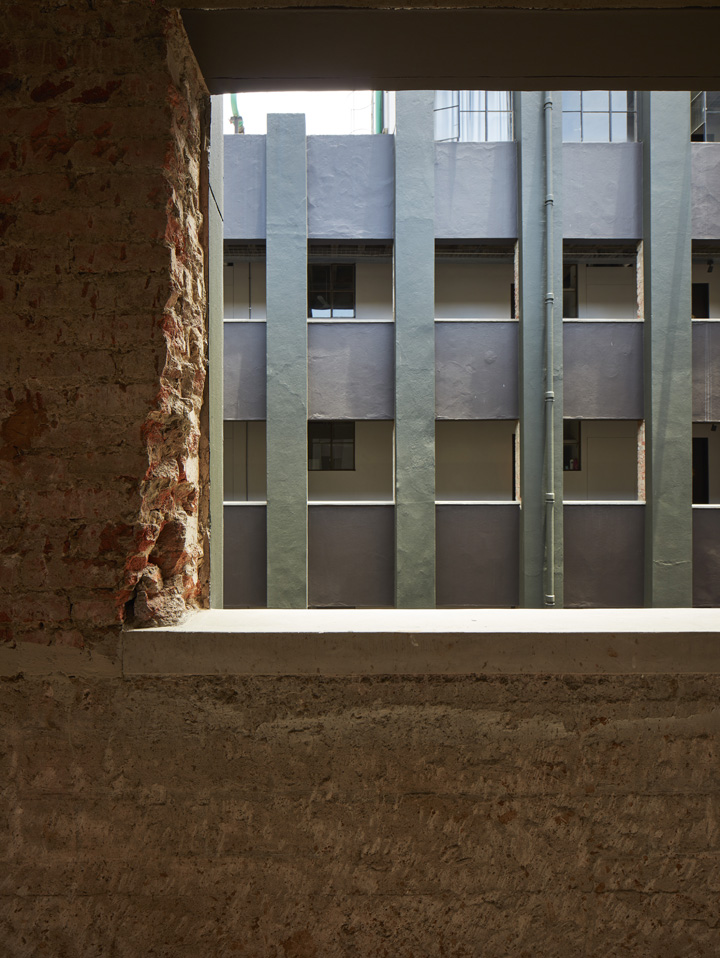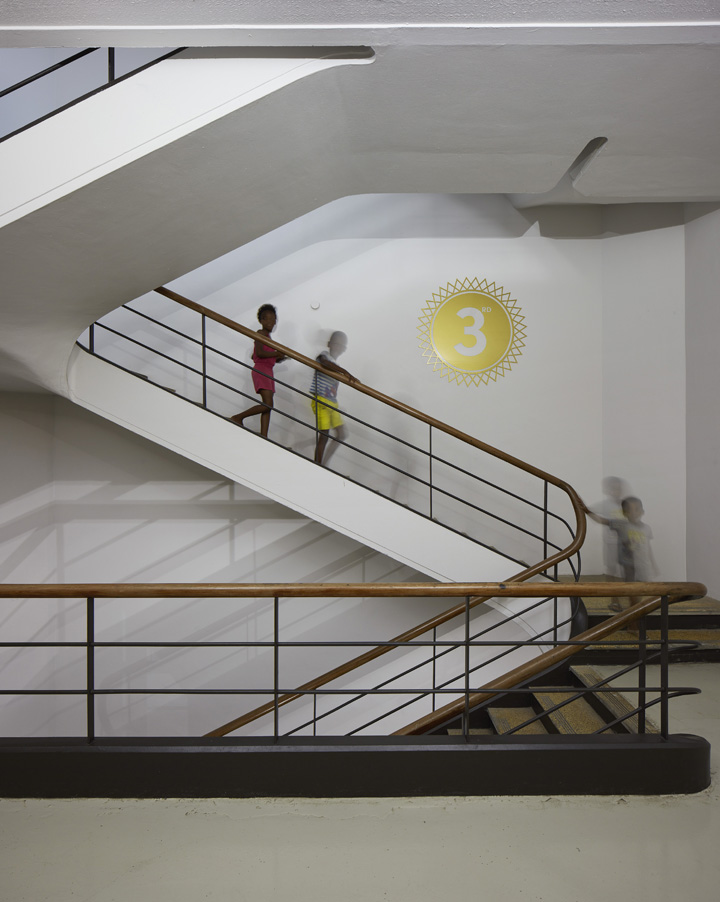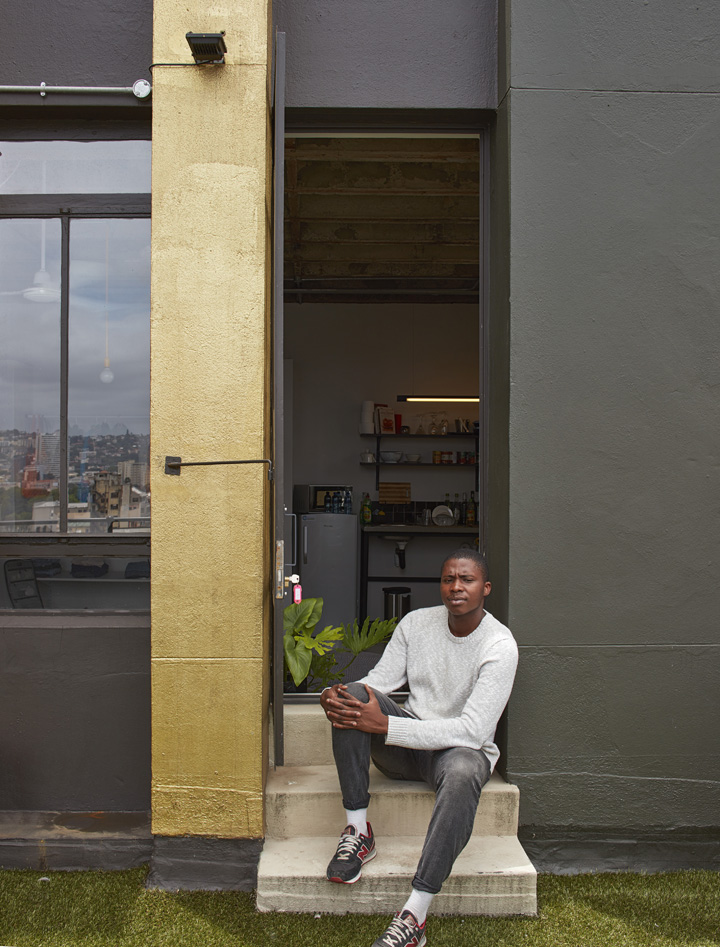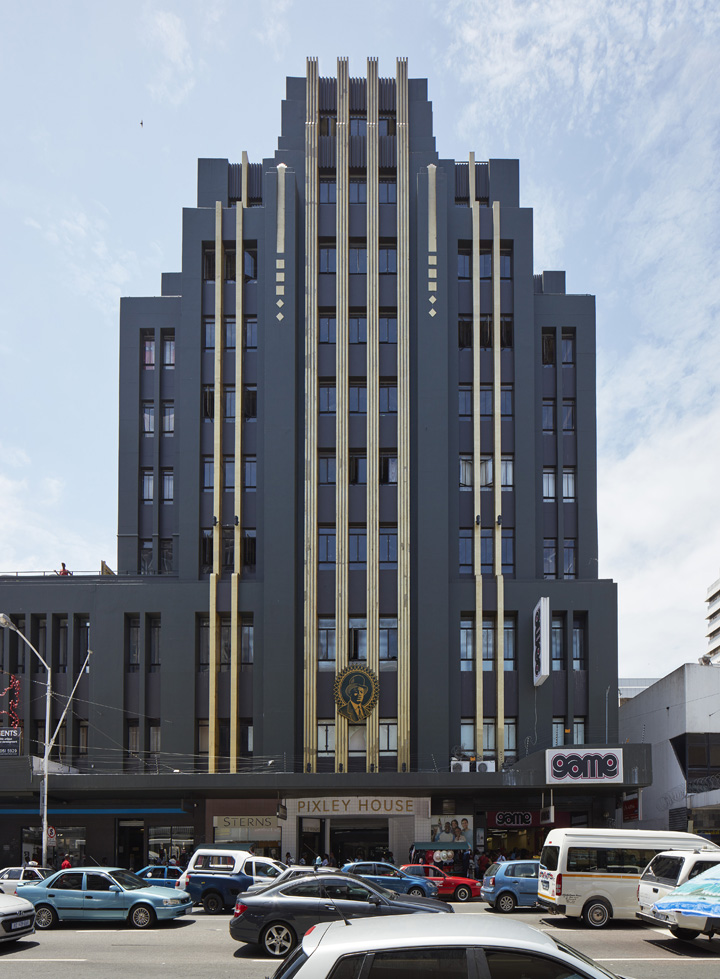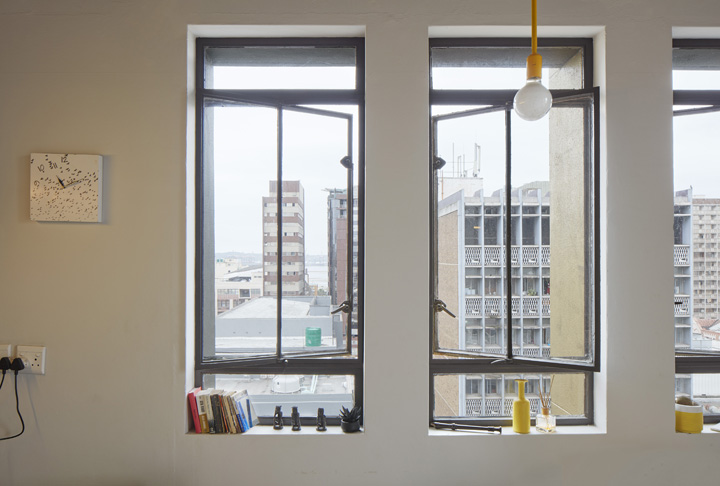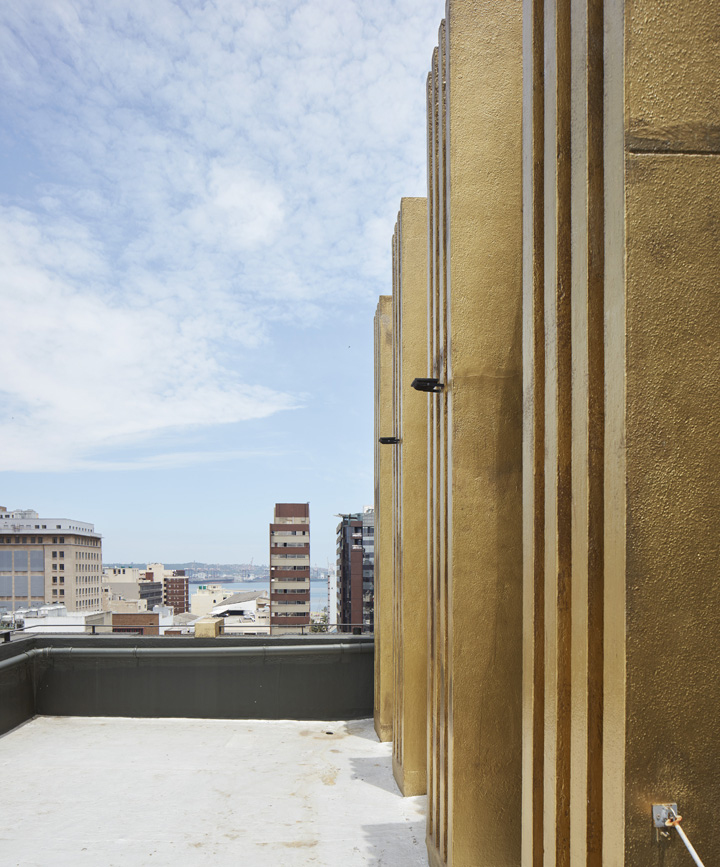 PIONEER PLACE images